How to wear boots with your outfit
2 min read
Knee-high boots are back in style, and this time, they're not just for the fall and winter seasons. This trendy footwear can now be seen gracing the streets and fashionistas of the world, no matter the season or weather.
Knee-high boots are a classic and stylish choice that offers a great way to add a touch of elegance and sexiness to any outfit. They can be worn with dresses, skirts, pants, shorts – basically anything you can imagine. The best part is that they can be paired with different outfits to create a unique look every time.
If you're new to the knee-high boot trend or want to give it a try, here are some styling tips to help you rock this footwear trend with every outfit:
1. Lengthen Your Legs
Knee-high boots are known for their ability to elongate your legs, making you look taller and slimmer. To maximize this effect, pair your boots with skinny jeans or jeggings to create a sleek silhouette from top to toe.
2. Add a Cinch
A cinch at the waist can help balance out the volume of your legs in knee-high boots. A belt or a waist-cinching piece of clothing can create a flattering hourglass shape, making you look even more stylish.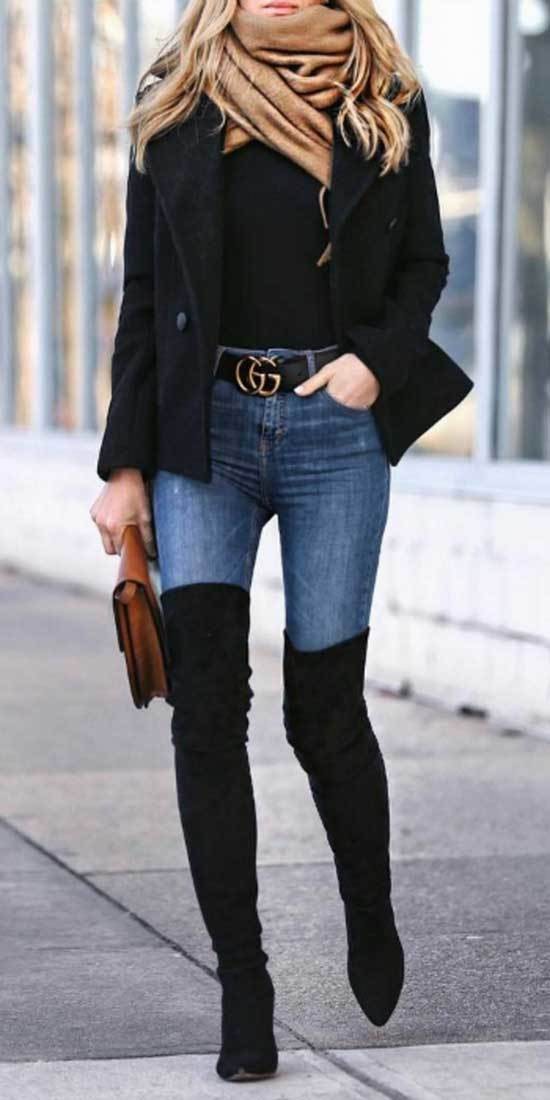 3. Go for Statement Necklaces
Statement necklaces can add a touch of drama to your look, balancing out the attention drawn to your legs in knee-high boots. Choose from a variety of necklace lengths, shapes, and materials to complement your outfit and personal style.
4. Play with Textures
Pairing different textures can add interest to your outfit and make you stand out from the crowd. Try pairing soft fabrics like velvet or suede with harder materials like leather or patent for a contrasting look.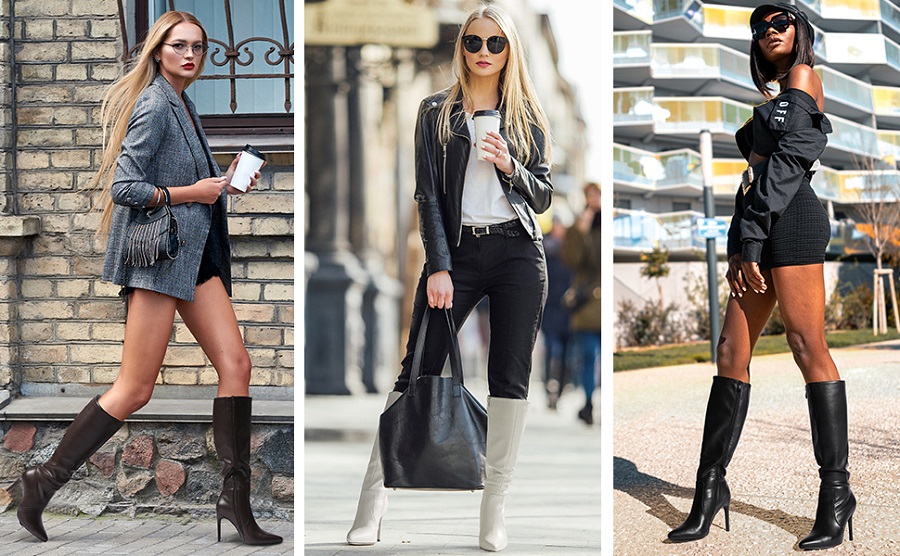 5. Add a Hat or Accessory
A cute hat or stylish accessory can take your knee-high boot look to the next level. Whether it's a beret, fedora, or some other unique headpiece, adding an accessory to your outfit will help draw more attention to your upper body, balance out the lower half, and give your look a distinctive stamp of individuality.
In conclusion, knee-high boots are a versatile and fashion-forward trend that can be styled with virtually any outfit. With these styling tips, you can easily rock this trend and look stylish and confident no matter the occasion. So go ahead and give knee-high boots a try – you'll be glad you did!